CON SCHEDULE
2023
| Convention | Location | Date | Table # |
| --- | --- | --- | --- |
| Emerald City Comic Con | Seattle, WA | March 2-5, 2023 | L-16 |
| Kawaii Kon | Honolulu, HI | March 31 - April 2, 2023 | 346 |
| Anime Detour | Minneapolis, MN | April 7-9, 2023 | E3 |
| FanimeCon | San Jose, CA | May 26-29, 2023 | 902 |
| PersonaCon | Online | June 2-5, 2023 | Block D |
| Anime Expo | Los Angeles, CA | July 1-4, 2023 | C8 |
| Sin City Anime | Las Vegas, NV | November 3-5, 2023 | EA5 |
| FatuiCon | Online | December 16-17, 2023 | Street A |
2024
| Convention | Location | Date | Table # |
| --- | --- | --- | --- |
| MAGFest Prime | National Harbor, MD | Jan 18-21, 2024 | TBA |
| Kami-Con | Birmingham, AL | Feb 9-11, 2024 | TBA |
| Anime Detour | Minneapolis, MN | March 29-31, 2024 | TBA |
| Anime Expo* | Los Angeles, CA | July 4-7, 2024 | TBA |
| Sin City Anime | Las Vegas, NV | November 2024 | TBA |
* = pending confirmation
FREQUENTLY ASKED QUESTIONS
What programs/tools do you use?
Program: I primarily draw with Clip Studio Paint,
occasionally Procreate.Tools: Huion Kamvas 13 or iPad Pro 2
What tool/brushes do you use to
draw with?
I use this CSP brush and adjust the opacity/texture
density depending on the piece!
Can I repost your art on another site?
Please ask for permission first regarding the specific artwork and site you want to repost on.
I saw your work being sold on x site, is it yours?
At the moment, the only places where I sell my artwork is through my Etsy shop - anywhere else is unauthorized!
Can I use your art in an edit or video?
Please do not edit my art or use them in videos.
This includes Tiktoks.
How do you color?
For now all I can offer is this little gif and the few
speedpaint/timelapse videos I have posted ;;
Do you take requests? Art trades?
Collabs?
Mutuals and friends only!
Can I use your art as my
profile picture / header?
That's fine as long as credit is given and clearly visible!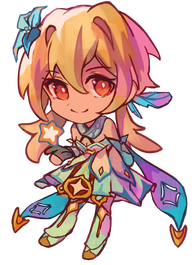 COMMISSIONS
personal use commissions: CLOSED
estimated reopen date: 2024
Personal use commissions will be taken via VGen in the future.Note: All prices listed here are base prices. Any additional costs will be added based on details required.Commissions intended for commercial use are open on a case-by-case basis and will have an additional commercial fee. Please feel free to email [email protected] or DM to inquire!Full-body: $250 USD+
Half-body: $150 USD+
Portrait: $100 USD+
Chibi: $70 USD+
Icon: $30 USD+My work queue and waitlist is available to view here.
WILL DRAW ✓
OCs
Fanart
Ships
WON'T DRAW ✗
NSFW content
Furries / anthro
Mecha
Heavy gore
Anything to do with NFTs/crypto
Convention Table Examples
ECCC 2023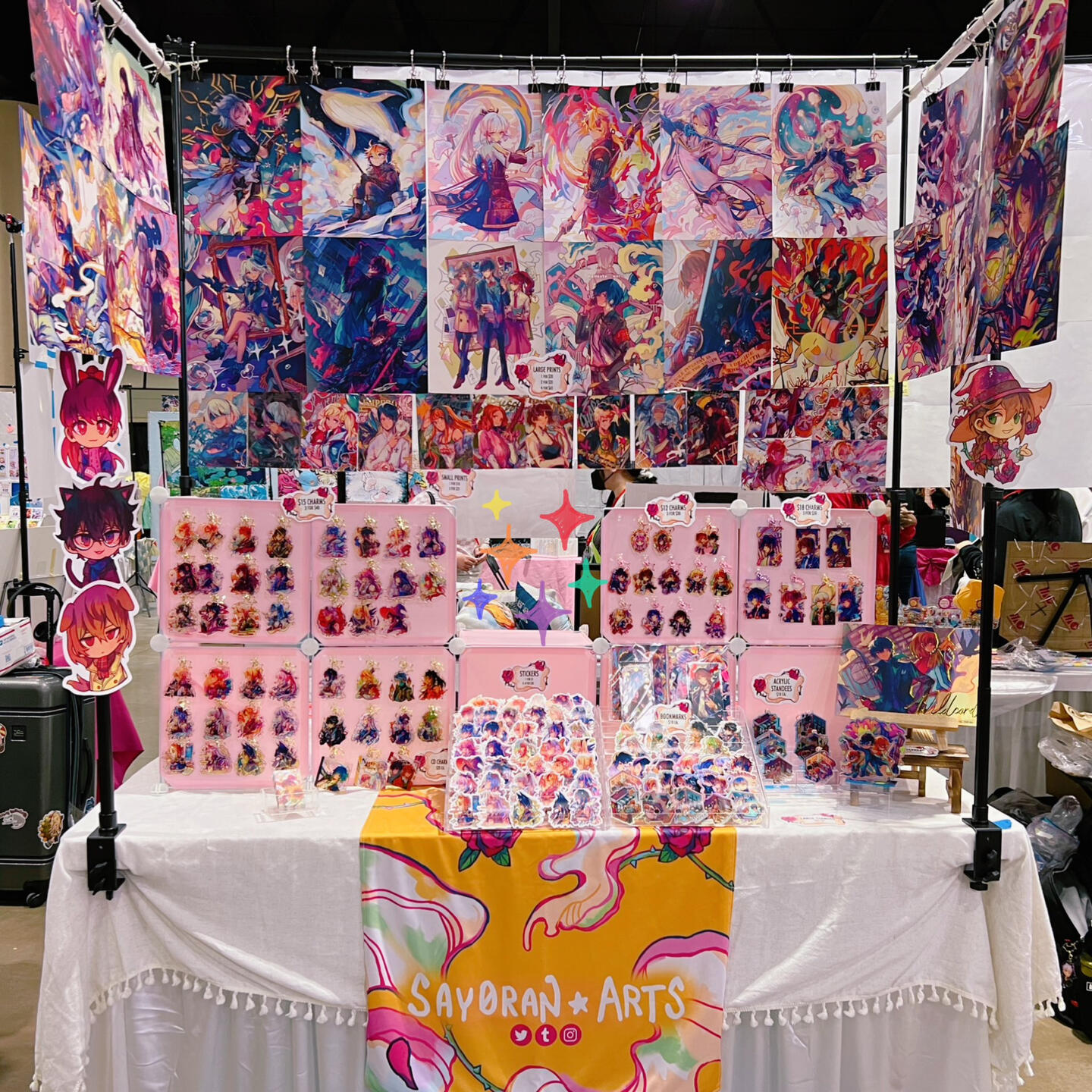 Anime Expo 2023