SAY0RAN☆ARTS
freelance illustrator
she/her | 20↑ | eng/中文OK
CON SCHEDULE
| Convention | Location | Date | Table # |
| --- | --- | --- | --- |
| Emerald City Comic Con | Seattle, WA | March 2-5, 2023 | L-16 |
| Kawaii Kon | Honolulu, HI | March 31 - April 2, 2023 | 346 |
| Anime Detour | Minneapolis, MN | April 7-9, 2023 | E3 |
| FanimeCon | San Jose, CA | May 26-29, 2023 | 902 |
| Anime Expo | Los Angeles, CA | July 1-4, 2023 | C8 |
| Sin City Anime | Las Vegas, NV | November 2023 | TBA |
* = pending confirmation
FREQUENTLY ASKED QUESTIONS
What programs/tools do you use?
Program: I primarily draw with Clip Studio Paint,
occasionally Procreate.Tools: Huion Kamvas 13 or iPad Pro 2
What tool/brushes do you use to
draw with?
I use this CSP brush and adjust the opacity/texture
density depending on the piece!
Can I repost your art on another site?
Please ask for permission first regarding the specific artwork and site you want to repost on.
I saw your work being sold on x site, is it yours?
At the moment, the only places where I sell my artwork is through my Etsy shop - anywhere else is unauthorized!
Can I use your art in an edit or video?
Please do not edit my art or use them in videos.
This includes Tiktoks.
How do you color?
For now all I can offer is this little gif and the few
speedpaint/timelapse videos I have posted ;;
Do you take requests? Art trades?
Collabs?
Mutuals and friends only!
Can I use your art as my
profile picture / header?
That's fine as long as credit is given and clearly visible!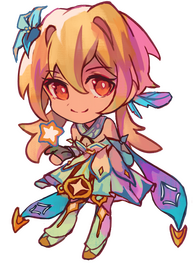 COMMISSIONS
personal use commissions: CLOSED
estimated reopen date: late 2023
TERMS OF SERVICE
✦ Commissioned work is for non-profit personal use only. Commercial usage must be discussed beforehand.
Commercial usage will include, but not limited to: use of the art in Twitch streams, monetized YouTube videos, merchandise, etc.✦ I have the right to refuse a commission if I am uncomfortable with the request.✦ Payment is taken in full via Paypal invoice upfront. Once payment has been received, I'll begin work on the piece. Payment must be done within 7 days or I will move on to the next person. Please note, I do not offer refunds.✦ Commissions are generally done within 1 month after payment is received unless discussed otherwise. I do not take rush commissions so please plan accordingly if needing a piece done for a specific deadline.✦ Up to 2 major revisions are allowed during the initial sketch and rough coloring process. Afterward, only minor edits are permitted, and any further major changes will require additional fees.✦ The piece will generally be done and delivered in PNG format via Google Drive or email at a minimum of 2000x2000 pixels at 300dpi. If a different size or format is desired, let me know! Files will not remain available to view indefinitely via Google Drive, so please ensure you back them up after receiving file links.
DOS & DON'TS
WILL DRAW ✓
OCs
Fanart
Ships
WON'T DRAW ✗
NSFW content
Furries / anthro
Mecha
Heavy gore
Anything to do with NFTs/crypto
Convention Table Examples
ECCC 2023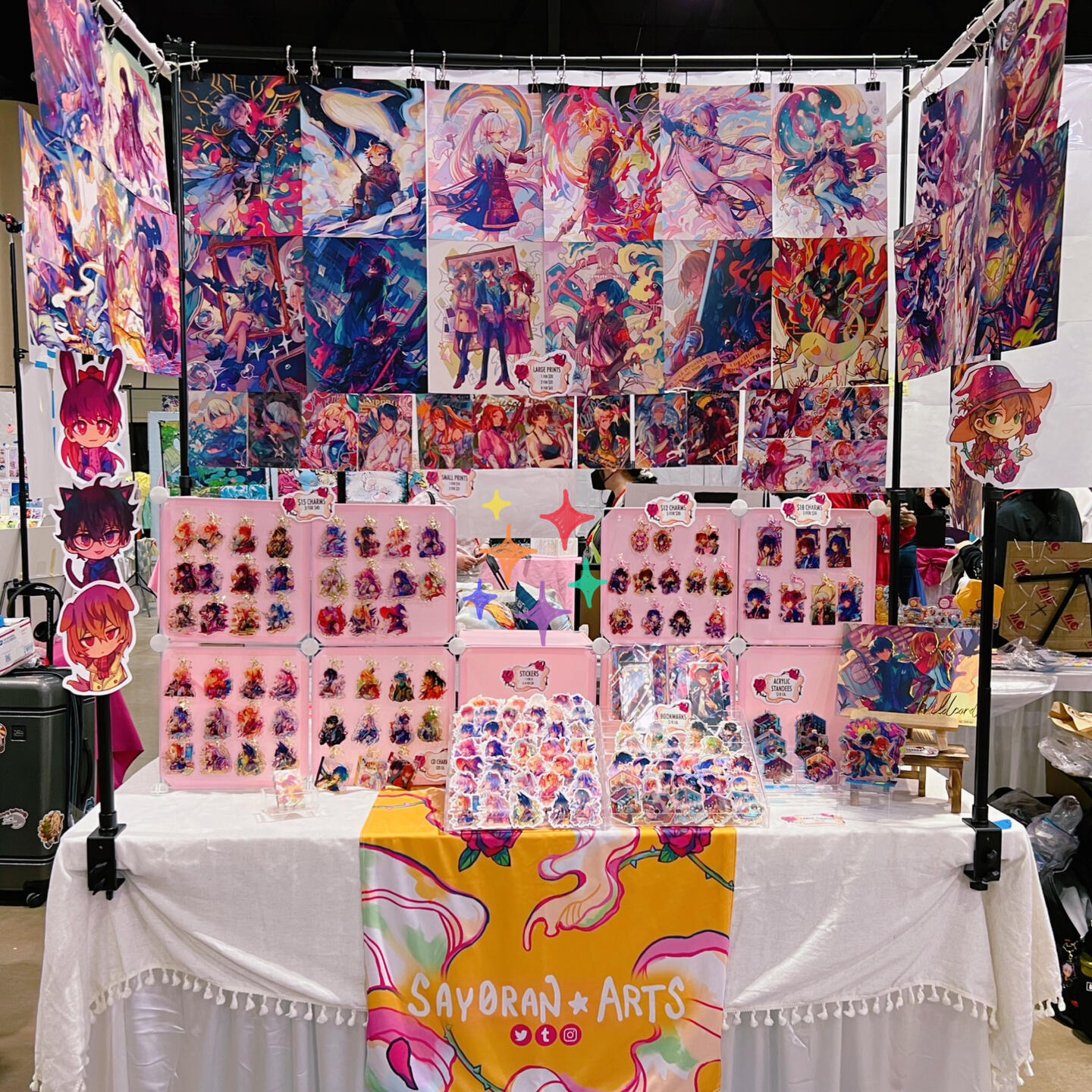 Crunchyroll Expo 2022